Support downloading music from —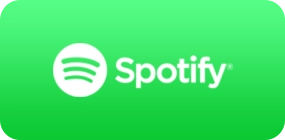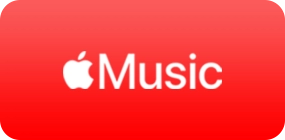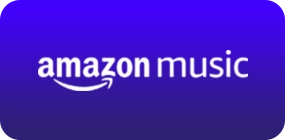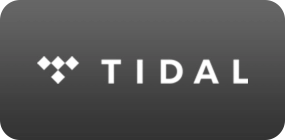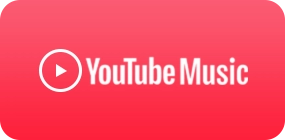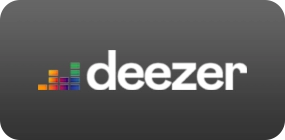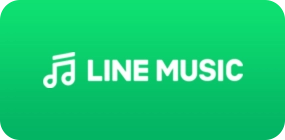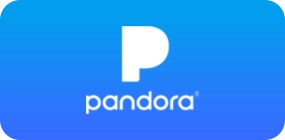 Cross-platforms Music Download
Download Music from 8 Top Streaming Services, All in One Place
Kigosoft Music One is a comprehensive software solution that empowers users to acquire and convert songs, playlists, and albums from the leading streaming platforms, including Spotify, Apple Music, Amazon Music, Tidal, Deezer, Line Music, Pandora Music, and more.
It provides an all-encompassing service, enabling you to export music with lossless quality, convert music into various formats such as MP3, AAC, FLAC, AIFF, ALAC, or WAV, and conveniently enjoy the downloaded tracks on any device without limitations.
High-Quality Music Downloads Made Easy
Kigosoft Music One empowers you to effortlessly download music while preserving its pristine audio quality. Whether you prefer HD, UHD, HiFi, or Master quality, this versatile tool has you covered, ensuring your music is saved in its original glory.
It provides various audio quality output settings at your disposal, including customizable bitrate and sample rates. With a proven capability to download tracks at up to 320kbps bitrate, you can enjoy your favorite songs with exceptional clarity and detail.
Record Music at Lightning Speed
Experience lightning-fast music downloads like never before with KigoSoft. Our cutting-edge technology empowers you to retrieve and download your favorite tunes at a blazing 10X faster speed compared to conventional methods.
With Kigosoft Music One, you can effortlessly download entire playlists or albums in one go with a single click. Simplify your music collection management and get your favorite tunes ready to enjoy, hassle-free.
Your Music, Your Format
Music from Apple Music, Amazon Music, Tidal, Deezer, Line Music, and Pandora Music are encrypted in a special format and can only be accessed on their own streaming apps. But Kigosoft Music One can help you get music in a commonly used file format so that you can play it on any device.
This program enables you to effortlessly download music in a wide range of formats, including MP3, AAC, FLAC, AIFF, ALAC, or WAV. With the flexibility to choose your preferred format, you can enjoy your downloaded songs on numerous media players and devices, making it easier than ever to curate your music collection to suit your needs.
Our Core Features
High-Quality Output
Effortlessly download music with lossless audio quality.
Save Lyrics
Flexibility extract lyrics and save them as .lrc or .txt files.
Keep ID3 Tags
Completely preserve ID3 tags after conversion.
2 Conversion Modes
Record music from the web player or the streaming apps.
Batch Download
Convert playlists, albums, and audiobooks in bulk with one click.
More Advanced Functions
CD burning, ID3 tag editing, and local audio file conversion.
High Compatibility
Works on both Windows 7,8,10,11, and macOS 10.15 or later.
Why You
Choose

Us

Rapid Conversion Speed, Superior Sound Quality, Multiple Formats & Additional Features.
Seamlessly indulge in your favorite streaming music, anytime and anywhere.
Stability
High Success Rate
KigoSoft boasts a high success rate of up to 95%, ensuring that the majority of downloads are completed successfully.
Free Updates and Support
Free updates are available to all users. Plus, KigoSoft offers top-notch customer service, ensuring you have support whenever you need it.
100% Safe and Reliable
KigoSoft is committed to providing safe and risk-free programs and a smooth downloading experience, with no plug-ins, and no ads.
What Our Clients Say
Kigosoft Music One earns rave reviews from users, lauded for its exceptional speed, efficiency, quality, and intuitive user interface.
"Whether I'm grabbing a single track or a whole album, KigoSoft consistently delivers rapid download times, making the process remarkably efficient."
"Kigosoft Music One consistently provides top-notch download quality, ensuring my music sounds crystal clear and true to the original source."
"Kigosoft Music One can easily download music to MP3, allowing me to enjoy my favorite songs on any device with ease. Especially, they will never expire."
"By using Kigosoft Music One, I can export songs from Spotify, Apple Music, and Amazon Music as MP3 files and play them offline on my MP3 player directly."
"It is remarkably user-friendly; just follow the guide, and with a few clicks, I can effortlessly download an entire playlist within 5 minutes."
"I'm thoroughly impressed by its download speed. It manages to download a playlist containing 100 songs in just within 10 minutes, which is incredibly efficient."
How It Works
Learn how Kigosoft Music One works
Kigosoft Music One has an intuitive interface and is easy to use for everyone. You are able to convert your favorite music with a few clicks.
View User Guide
Select Service & Record Mode

After launching Kigosoft Music One, you need to select the streaming service from which you want to record music. Then you can choose to record music from the app or the web player.

Choose Output Settings

Choose the output format, bit rate, sample rate, output folder, etc in the "Settings" window.

Add Music

Open a playlist and select the songs you want to download, and then click the "Add" button.

Start Recording Music

Click "Convert" button to start recording songs.
Choose Your Subscription Plan
Frequently Asked
Questions
Can I download music from Spotify free account?
Yes. Kigosoft Music One can help you download music from Spotify even if you have a free account. Additionally, it can download Spotify songs without ads and allows you to listen to them offline anywhere.
Will the downloaded music be inaccessible after canceling subscription?
With Kigosoft Music One, all downloaded songs will be stored on your devices forever and can be accessed at any time even if you end your streaming membership.
Can I transfer playlist from Spotify to Apple Music?
You can use Kigosoft Music One to convert Spotify music in MP3 format and then upload the MP3 files to your iTunes or Apple Music for playblack.
If I use Kigosoft Music One, how will it affect my account?
This will not have any impact on your account. KigoSoft is a safe and reliable tool that helps you download music from the most popular streaming music services. But keep in mind that the downloaded songs are for personal use only.
Does Kigosoft Music One save lyrics?
Yes. Kigosoft Music One can save lyrics as .lrc or .txt files (if provided).
How can I get support for when it isn't working correctly?
If you have any question about KigoSoft, please feel free to contact us via email: support@kigosoft.com.
If your order adheres to the
refund policy
, you can send an email with your refund inquiry to the support team, and our staff will contact you promptly.