What We Do
As the digital world continues to evolve, we have released Kigo Netflix Video Downloader, Amazon, Disney+, Hulu, HBOMax, Paramount+, Discovery+ Video Downloader, and more to meet the needs of users who want to download streaming videos more easily and more freely. Now, in order to fulfill the need of users to download streaming music platforms, we released Kigosoft Music One.
Our Roadmap
Sep, 2005
KigoSoft was founded
KigoSoft is a software company that was founded in 2005 with the aim of simplifying digital lives by crafting software solutions that enable individuals to navigate the complexities of the modern multimedia landscape seamlessly. Over the years, the company has launched several products that have been optimized for performance and designed to provide users with the best possible experience.
May, 2012
Kigo Video Converter Released
Kigo Video Converter was released. It effectively addresses the persistent problem of incompatible multimedia file formats with playback devices for numerous users around the globe. In just half a year, it garnered 300M+ of daily downloads.
Oct, 2019
Netflix Video Downloader
KigoSoft launched a brand new product called Netflix Video Downloader. This tool was designed specifically to enable users to download movies and TV shows from Netflix so that they could watch them offline. The product was an instant hit and was approved by millions of users as soon as it was released.
Dec, 2020
Amazon Prime Video Downloader
In 2020, KigoSoft launched the Amazon Prime Video Downloader. The product allows users to download movies, TV shows, and documentaries from Amazon Prime Video. With the Amazon Video Downloader, users can enjoy their favorite videos offline without any restrictions.
Apr, 2022
DiscoveryPlus Video Downloader
KigoSoft launched DiscoveryPlus Video Downloader, which enables users to download content from Discovery Plus, a popular streaming service that offers a wide range of documentaries and reality TV shows.
Oct, 2023
Kigosoft Music One
In 2023, KigoSoft started its journey into music streaming services by releasing Kigosoft Music One. This product is designed to enable users to download music from a wide range of platforms, including Spotify, Apple Music, and Tidal, among others. It has been praised by users for its ease of use and reliability.
More products is coming soon
About KigoSoft
Established in 2005 in the vibrant city of Hong Kong, KigoSoft embarked on a journey to revolutionize digital experiences. Our inaugural product, the "Kigo Video Converter," swiftly gained traction, becoming a sensation in the multimedia software landscape. During its peak, this software achieved tens of thousands of daily downloads, solving the longstanding issue of incompatible formats between multimedia files and playback devices for countless users worldwide.
More than 20 years of development experience
With a rich history spanning over 20 years on software development and sales, KigoSoft consistently provides innovative solutions in the realm of video conversion and recording software.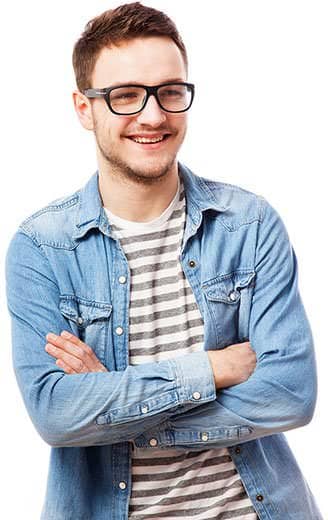 KigoSoft's Mission
Since the beginning, our mission to give users a better experience has remained steadfast: to enable them to realize the full potential of digital media and enjoy audio more freely. Our journey began by solving format compatibility issues, but has grown even more. We are committed to creating software solutions that enrich and simplify digital lives, enabling individuals to seamlessly navigate the intricacies of the modern multimedia environment.
About our flagship product - Kigosoft Music One
Kigosoft Music One is specially designed to convert songs from Spotify, Apple Music, Amazon Music, Tidal, YouTube Music, and so on, while batch downloading them to MP3/AAC/WAV/FLAC/AIFF/ALAC at 10X faster speed.
Get Started with One Click
Download from Various Streaming Music Services
Download from Spotify, Apple Music, Amazon Music, Tidal, YouTube Music, Deezer, Pandora Music, and Line Music.
Convert Streaming Music into 6 Music Formats
With Kigosoft Music One, you can convert streaming music songs to MP3, AAC, FLAC, WAV, AIFF, or ALAC.
Two Download Modes to Choose From
As needed, KigoSoft supports two core music download modes: App Mode and Web Player Mode for users to choose.
10X Download Speed & High Audio Quality
Utilizing advanced acceleration technology, KigoSoft delivers download speeds that are 10X faster,with high sound quality.